Our Lady Help of Christians Catholic Primary School educates girls and boys from Kindergarten to Year 6. Established in 1908, we continue the rich heritage of the Sisters of Mercy.  Situated in the centre of Epping, we welcome children and their families from all cultures.
Our Mission
As a Catholic Primary School in the Diocese of Broken Bay, we are a community of disciples of Jesus.  Under the protection of Mary, our patroness, we work in partnership with parents and the parish.
We are committed to:
Celebrating our faith
Educating students in the catholic faith
Assisting students to develop their relationship with Jesus
Nurturing a welcoming and inclusive community
Challenging students to achieve
Providing students with quality education
Fostering the confidence and self esteem of each student
Creating a stimulating and affirming learning environment
Educating students to be life-long learners
Enthusing students to love learning
Skilling students to be critical and creative thinkers
Teaching students to make responsible choices
Reaching out to others in justice and love
Acting on the message of the gospel
Valuing the rights of others and respecting difference
Inspiring students to be people of hope, justice and love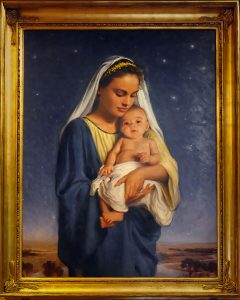 Prayer to Our Lady Help of Christians
Most Holy Mary, Help of Christians, Look over us and protect us. Help us to imitate you to follow in the footsteps of Jesus. Help us to continue the tradition of the Mercy Sisters. Please bless our community as we strive to live the values of respect, hope, justice and love. Amen Our Lady Help of Christians Pray for us.