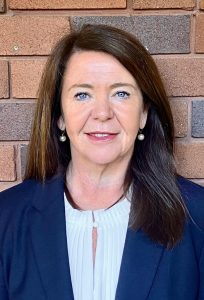 Our Lady Help of Christians School is a Catholic co-educational school for students from Kindergarten to Year 6.  It is a parish school centrally located at Epping with an active and vibrant parish and community working in partnership with students, staff and parents. 
The initial presence and leadership of the Mercy Sisters since 1908 has given our school a strong foundation to follow.  We continue to follow the Mercy tradition of:
Compassion – We should be aware of and respond to the needs of others.
Loyalty – We should affirm the Mercy spirit. We should promote the school and all its activities.
Justice – We should make fair decisions. We should respect the rights of others.
Integrity – We should be honest and trustful in our dealings with others. We should accept responsibility for our actions.
Responsibility – We should work conscientiously. We should be willing to take on our positions of trust and responsibility. We should participate generously in school life.
Mutual Respect – We should recognise the importance and dignity of others. We should communicate positively and fairly.
With a talented and committed staff at Our Lady Help of Christians School, we provide a quality learning environment which fosters academic excellence while respecting individual differences and improving student outcomes. We differentiate the curriculum to cater for their God given individual differences and work in partnership with parents to provide a faith filled environment supported by a strong pastoral care programme.
At Our Lady Help of Christians School, the emphasis is on catering for the 'whole' person – spiritually, socially, physically, emotionally, culturally, intellectually – based on Gospel values.  We seek to help your child experiences God's love and nurture their personal faith in an environment of prayer, celebration and belonging.
As a learning community, we work collaboratively to enhance the curriculum, teaching strategies and assessment. We value diversity and make informed and responsible decisions about improvements and innovations.
Miss Dominique O'Sullivan
Principal
Online Enrolment Enquiry Form