It's our community that makes us different.
Come along to our Open Morning/Evening and see how we're inspiring our students to love learning and be the very best they can be.
Enrolling now for 2022!
Our Lady Help of Christians (OLHC) offers a small and personal Catholic school community where our learning programs support a variety of student interests and learning needs. We have a dedicated, talented and professional team who are proud of their commitment to the learning of all children in our care and their resulting strong academic achievements. In partnership with our parents, our faith-led approach, with a focus on community awareness, social justice and student's wellbeing, is an important part of our difference.
Open Day – Wednesday 10th March, 9am – 10:30am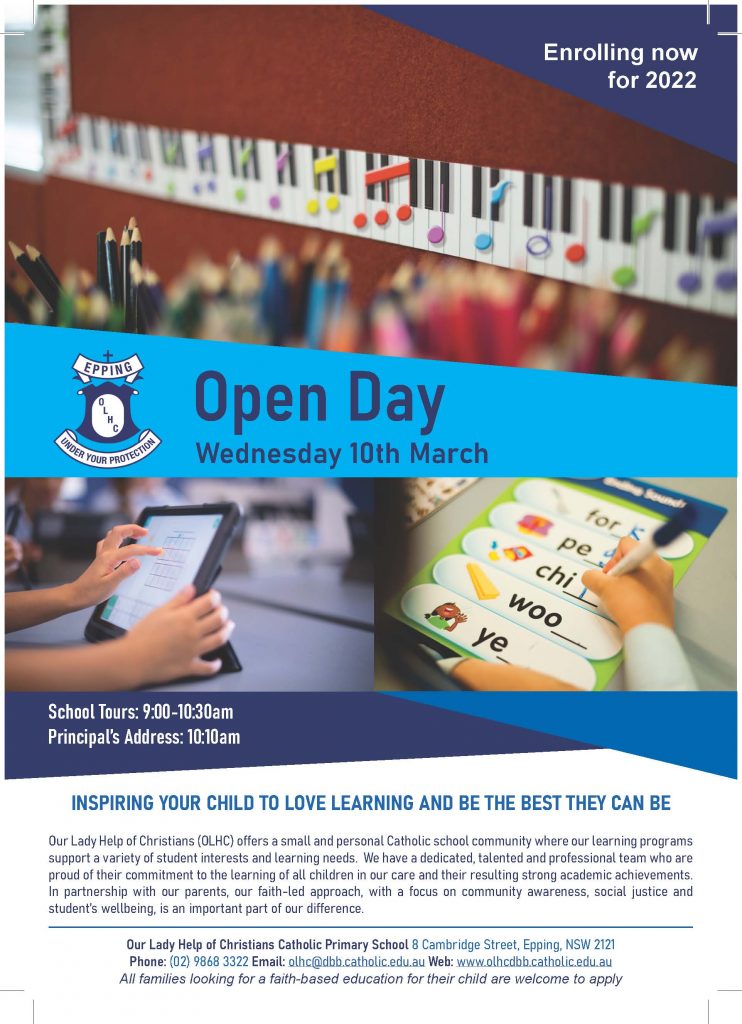 ENROLMENT INFORMATION